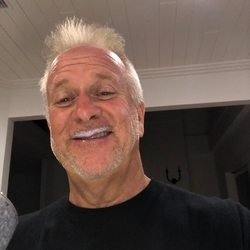 Man
76 years old
Gray Hair
Brown Eyes
5 ft. 9 in.
Slender Build
Widow/Widower
Graduate Work
America, California
Doctor
Mission: ny
Temple Worthy
Temple Recommend
Endowed
Regularly Attends Church
1 Children, 0 at home
My Introduction:
I believe in the Gospel of Jesus of Christ Of Latter Saints. I know that Joseph Smith was responsible for Starting the Church. I believe in the Book of God I hope to find someone here
My Interests and Hobbies:
Ask any i tell you
Want to write to Jojocrush?

Want to write to Jojocrush? - Sign up!
Signing up with LDSPals.com is easy and free to join. So sign up today and start connecting with other LDS singles.

---

Last updated: 2023-12-04 :: CRIMSON