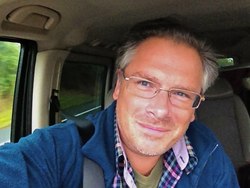 Man
58 years old
Other Hair
Other Eyes
5 ft. 8 in.
Above Average Build
Divorced
Graduate Work
Utah
Marine Engineer
Mission: yes
Temple Worthy
Temple Recommend
Endowed
Regularly Attends Church
1 Children, 0 at home
My Introduction:
Nothing is more important to me than a person who acknowledge the fact that there is a God. I know that I am not a perfect person but then I am striving everyday of my life to be a better person than I was yesterday. I also Know what it means to be a priesthood holder so I try to do everything possible to be worthy of it.
My Interests and Hobbies:
I enjoy taking a walk everyday, I love general conferences because it means a lot for my to listen to the mind of our Heavenly Father for His children. My favorite book ever is the Book Of Mormon and I can't go a day without reading it.
Want to write to Stone_?

Want to write to Stone_? - Sign up!
Signing up with LDSPals.com is easy and free to join. So sign up today and start connecting with other LDS singles.

---

Last updated: 2023-12-02 :: AQUA